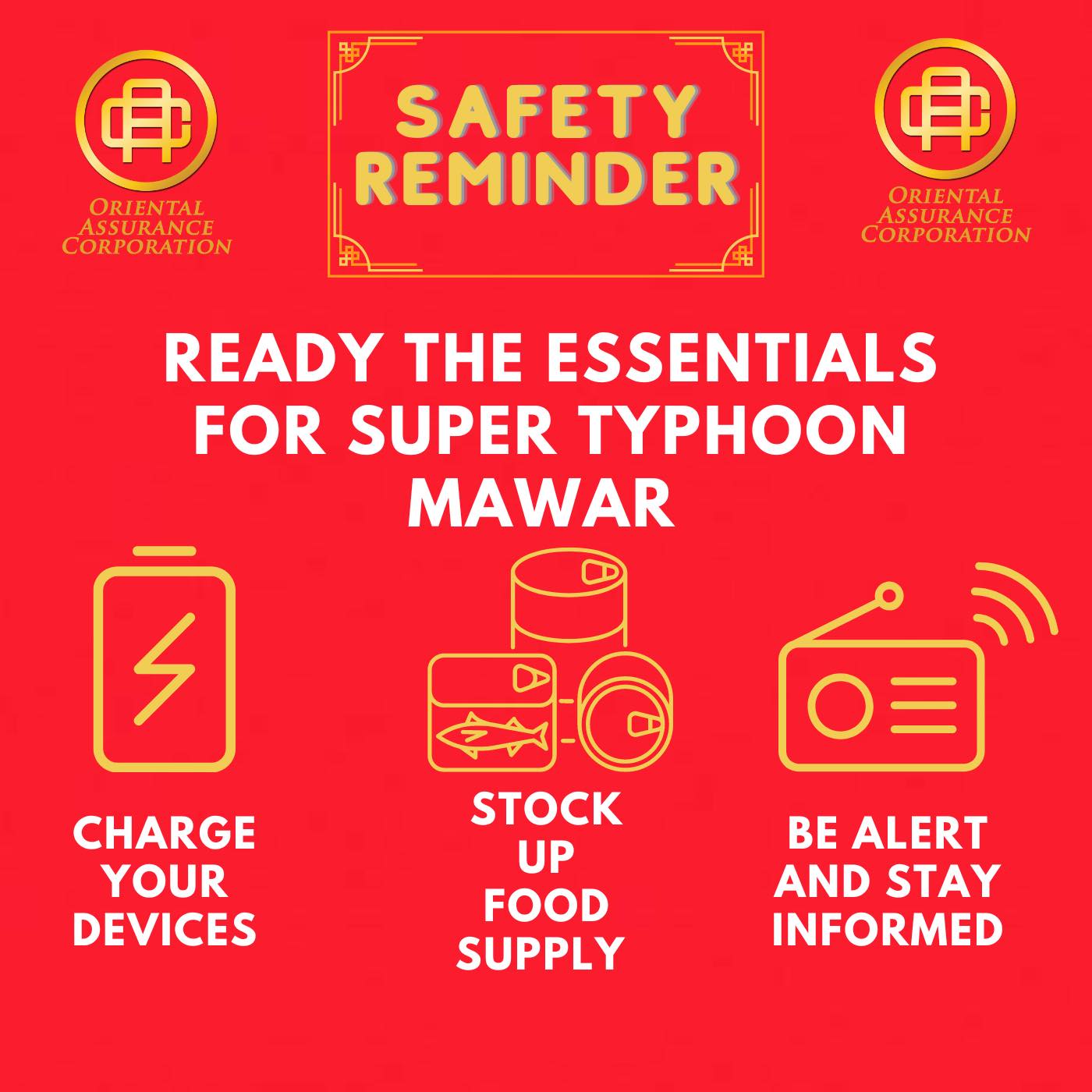 26 May

BE READY FOR ANYTHING!

Ready your essentials as a new super typhoon is set to hit the Philippines!

Make sure:

1. You charge all your electronics and have your spare batteries on hand.

2. Make sure you have enough food and water during this time to last for at least 2 – 3 days.

3. Stay informed. This is where old radios come in handy. Make sure to keep yourself posted on all that's happening and what your next move will be.

We wish you all safety during this time! 
#SecuredAndDependable #orientalassurance #ourcoverageuniversal #PartnerAllTheWay #OAC #YourHelpingHand #MakeItOriental #InsuranceMadeEasy #publicsafetyannouncement