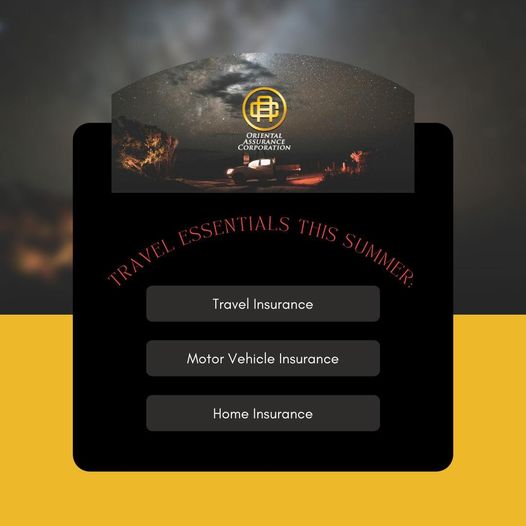 07 Mar

It's Summer Time! It's Travel Season!

Traveling this summer? Make sure you're always covered no matter what!

Traveling outside the country? Avail of our travel insurance that is accredited by multiple embassies which is essential for your travel abroad!

Traveling somewhere near outside Manila? Avail of our motor vehicle insurance to give you security while traveling with you and your loved ones!

Leaving the house? Make sure you secure it with our home insurance which covers your home from fire, burglary, and natural disasters.

Make sure you avail of Oriental Assurance services this summer and have yourself peace of mind where ever you may go!