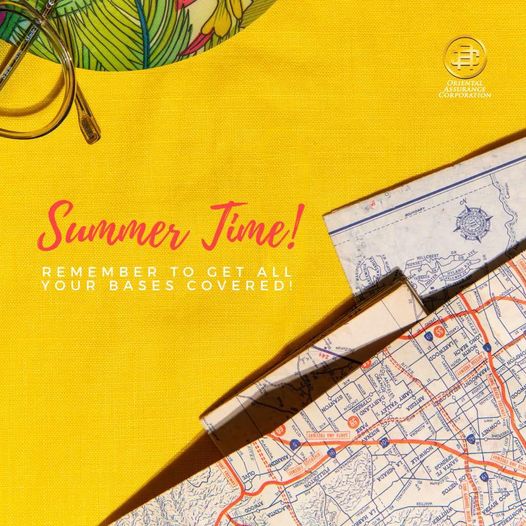 28 Mar

SUMMER'S HERE! ARE YOU READY?

Be prepared for anything this summer! Make sure you are covered with the most important aspects of your safety and travel!

Make sure you have the following:
Travel Insurance – securing travel insurance is necessary in traveling nowadays. It is a must for some visa issuing embassies and domestically for any mishaps or unfortunate events that may happen.
Motor Vehicle Insurance – insuring your mode of transport is a must especially when there are many dangers on the road and malfunctions that our aging vehicles might encounter.
Home Insurance – During your travels, have that peace of mind that your home is covered against fires, robberies, and other natural disasters that may hit.
Medical Insurance – Take care of yourself and your health because as the saying goes "Health is wealth". While the pandemic is nearing it's end, we still have a lot to be careful of. Our health and the health of our loved ones while we travel is the utmost important aspect we need to take care of.