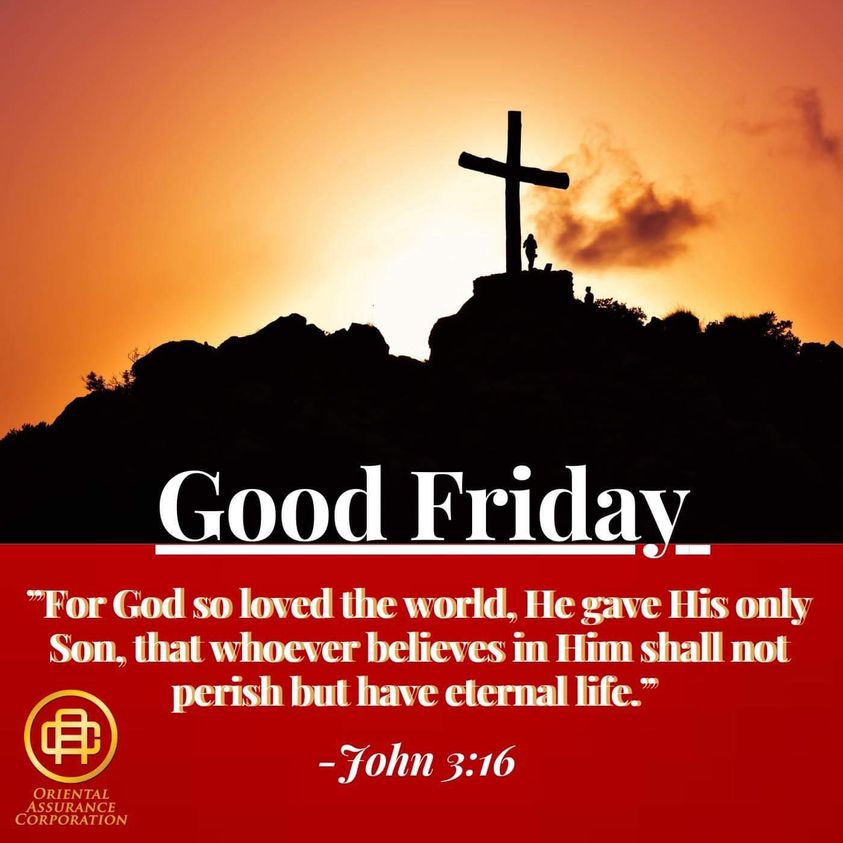 07 Apr

To sacrifice one's self for the salvation of others.

This is the ultimate sacrifice that one can give.

Today, let us remember what God has given us for our salvation. Let us not forget that Jesus died for us in the cross to cleanse us from sin.

Let us all join together in prayer, in thanking Him for everything that He has given us. Let us take into mind always and may we surrender to His will. May we become better people in remembering His sacrifice for humanity.