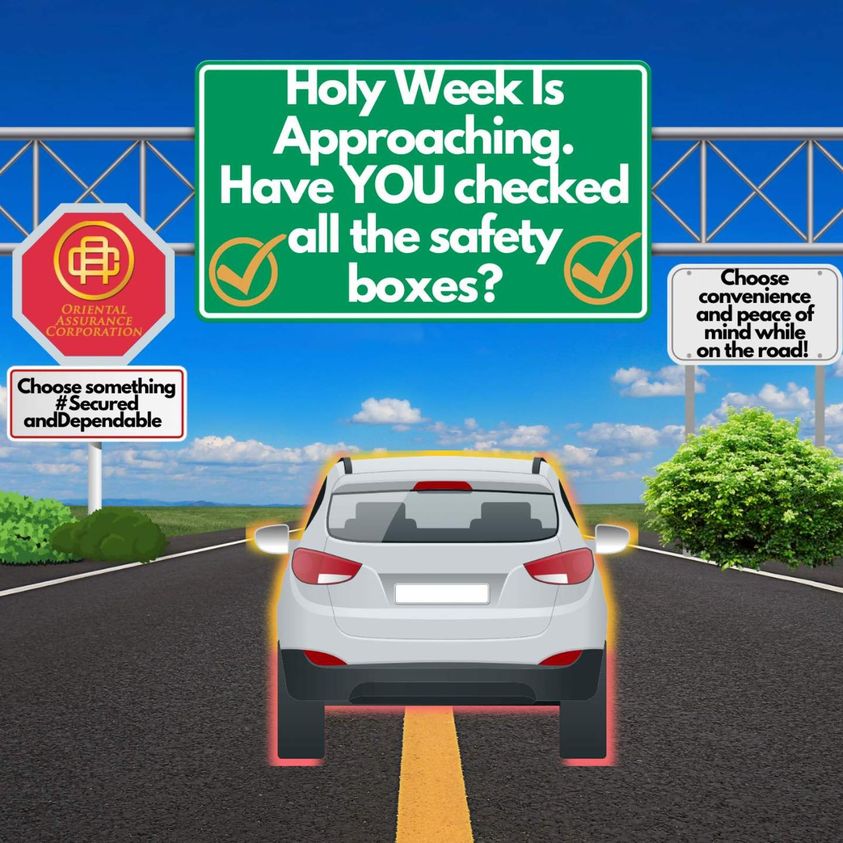 30 Mar

Traveling this Holy Week?

Just a safety reminder from us to you during this Holy week:

1. Check your oil and water levels

2. Check your tire pressure

3. Make sure your battery is in tip top shape

4. Check your engine's condition

5. While traveling, make sure to hydrate (since it will only get hotter this summer)

6. Make sure to pack snacks for you and your family

7. Map out the road and routes to get you safely where your destination is

8. Make sure to choose the #SecuredAndDependable partner that offers you peace of mind while on the road!

Look no further for the best motor vehicle insurance that you can trust. Make it ORIENTAL!